Total Well-Being
There are many reasons to choose a career with your company – your comprehensive health benefits package should be part of them. Aegis helps companies give their employees a wide variety of benefits available to all US employees. Our goal is to help you support your employees in every facet of their personal well-being by providing protection and security for their families.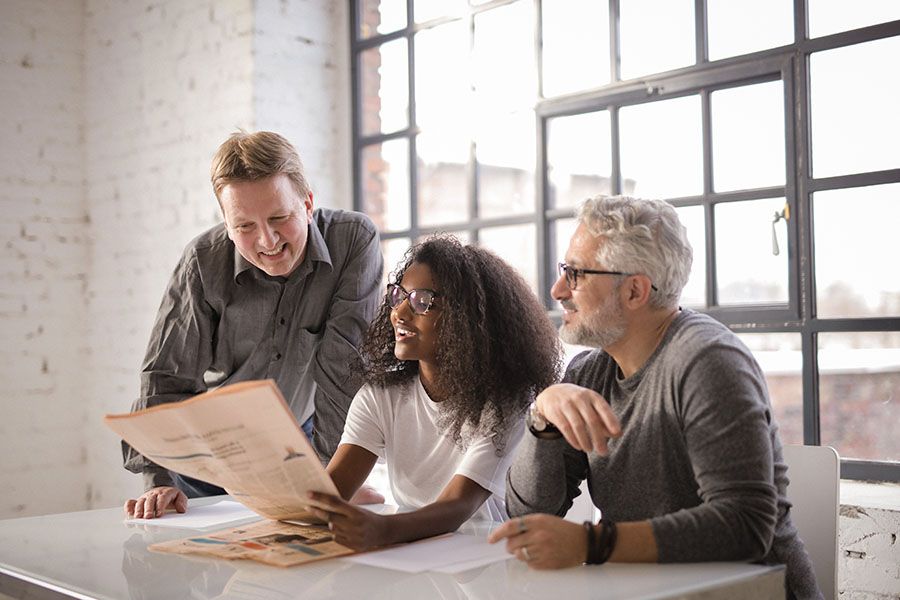 At Aegis, we want to help you give your employees the physical and emotional support they need.
Physical & Emotional Wellness
Health Insurance
Aegis offers three (3) Blue Cross and Blue Shield PPO medical plan options, including two plans with that include a tax-advantaged Health Savings Account (HSA) and one with a Health Reimbursement Account (HRA). The company offers a contribution of employer dollars into both HSA's and HRA's to help offset employees' health care expenses.
Mental Health Care
Aegis' WorkLife program provides up to 10 free counseling sessions to employees who are experiencing episodes of stress and personal crisis. At Aegis we firmly believe that mental health awareness and care are essential components of health benefits packages.
Dental Insurance
Aegis offers two dental plan options in partnership with Delta Dental. Both plans are PPO-based and offer two dental provider networks from which to choose in-network dentists. The plans offer 100% coverage of preventive care services obtained through in-network providers; benefits for other service categories vary by plan.
Vision Insurance
Aegis offers a single plan of vision coverage through EyeMed Vision Care. The plan provides health benefits for an annual eye exam and generous product allowances for the purchase of eyeglasses or contact lenses when using a provider from EyeMed's extensive nationwide network.
---
Financial Security Benefits
Employee Stock Purchase Plan
Aegis offers employees the opportunity to purchase company stock at a discounted rate through the Employee Stock Purchase Plan. Shares are purchased on a quarterly basis at a 5% discount off the fair market value.
401(k) Plan
Pre-tax and Roth after-tax deferral opportunities. Investment options that cover the full risk/reward spectrum, including target-date funds. Discretionary company matching contribution. Loan and hardship withdrawal options
Health Savings Accounts (HSA)
Health Savings Accounts are available as part of an integrated offering with two of Aegis' three medical plan options. In addition to a company contribution from Aegis, employees may elect to fund their HSA by deferring their own money on a pre-tax basis into the account.​​​​​​​
Flexible Spending Account (FSA)
Aegis offers two Flexible Spending Accounts (FSAs) through which employees can set aside money on a pre-tax basis to pay for eligible medical/dental/vision or dependent day care expenses
---
Other Offerings:
My Money Guide
Group Legal Plan
Identity Protection
Life and Accident
Insurance
Dependent Life Insurance
Business Travel Accident Insurance
Commuter Benefits
Group Auto.Home Insurance
Group Personal Excess
Liability Insurance
Accident Insurance
Critical Illness Insurance
Hospital Indemnity Insurance
Short-Term Disability
Long-Term Disability
Long-Term Care Insurance
Discounts
Member Rewards